Nursing Home - Bakewell Cottage
A brief history of Bakewell Cottage Nursing Home
Bakewell Cottage Nursing Home, which used to be the old Bakewell Cottage Memorial Hospital, is now a well-established registered Care Home. Bakewell Cottage Nursing Home is situated in the heart of the Peak District, in the middle of the beautiful picturesque town of Bakewell.
It is our sincerest intention to provide a comfortable and happy home with personal care tailored to individual values, beliefs, needs and requirements from all corners of the globe. We believe it is essential to the well-being of our residents that hobbies and interests are encouraged along with our facilities to maintain the highest degree of independence and quality of life.
The staff at Bakewell Cottage Nursing Home aim to make the transition from home to Home as smooth as possible and will offer emotional, social and practical help.
---
Location
Nestled in the town centre of Bakewell, in the heart of the stunning Derbyshire countryside, Bakewell Cottage Nursing Home boasts a combination of peace and tranquility, picturesque surroundings and a friendly, family atmosphere.
The Home provides care for both sexes. There are 36 rooms, (16 with en-suite), and 1 could be a double if needed. The bedrooms are larger than average, with high ceilings and many having wonderful views of the Derbyshire hills. The bedrooms, like the rest of the Home, are furnished to the highest standard and are impeccably clean.
---
Visiting times
Family, relatives and friends are encouraged to visit residents regularly and maintain contact by letter or telephone when visiting is not possible. In these cases, staff will offer to assist the resident to respond where help may be needed.
Visitors will be welcomed at all reasonable times, and are asked to let the Sister in charge know of their arrival and departure from the Home. For security and fire safety reasons, visitors must sign the visitor's book on each occasion.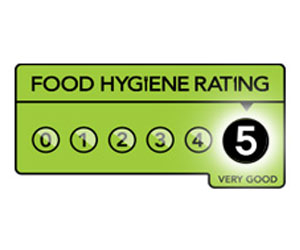 ---
What residents have said
Thank you so very much for all your care to Mary during her stay with you. Mary felt very well cared for and on our visit we were always impressed by your kindness and thoughtfullness.
The Care Quality Commission is the independent regulator of health and adult social care in England. To see the CQC reports for The Westwick Group's services please visit the relevant page on the CQC website